Michelle asked me a long time ago to make sure to take some pictures at camp. I actually managed to get a few-just never got them posted! So here are some pics from my camp vacation!

Here is my younger brother, Neil, with Cody. Neil showed up one Saturday morning and it was a nice surprise, as I don 't get to see him as much as I would like! Aren't they cute??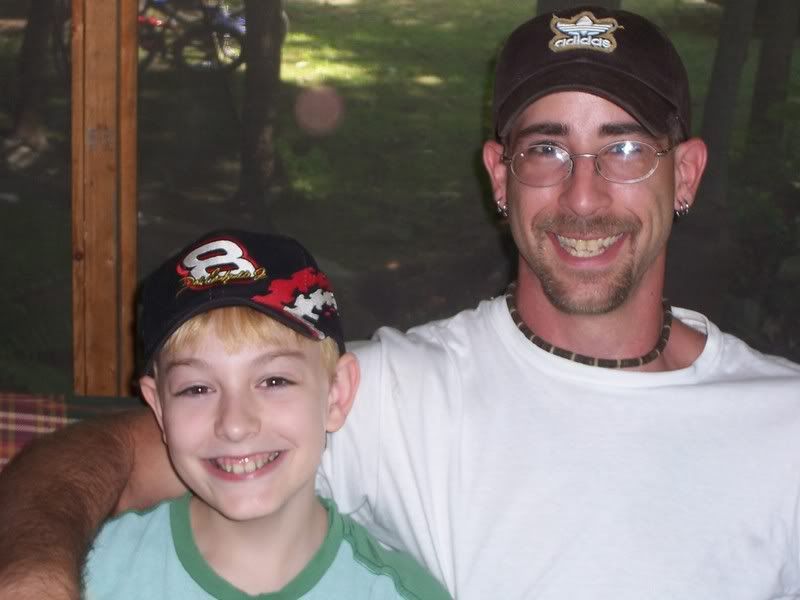 Here is me with Neil! Man--I think someone needs to start lifting weights to tone up those arms! AHHH!!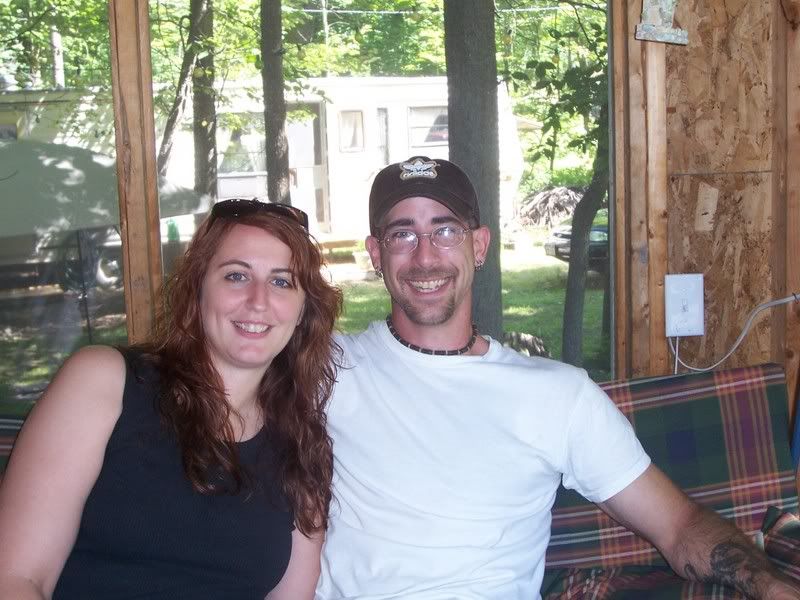 Here is Cody and his cousin, Craig. Craig's mom and I are cousins and the boys are inseperable! They love each other and each other's video games so much!! We usually trade them off to each other for meals b/c they cannot be apart! This was my last meal before my surgery-Garlic Parmesan Smashed Potatoes and Sizzlin Chicken Skewers, and fresh green beans. They wolfed everything right down! Oh, and don't forget the blue Hi-C! A camp must!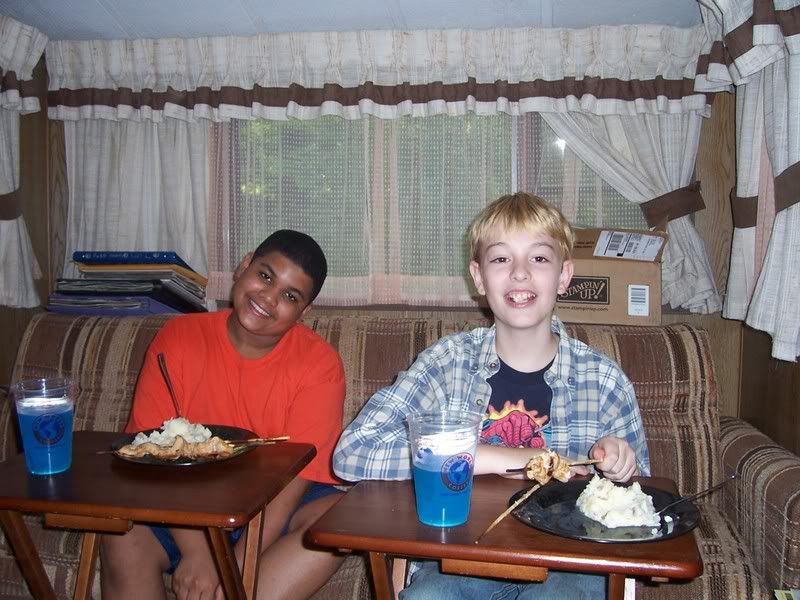 And as long as I am here, here is my recipe for the chicken!!
Sizzlin' Chicken Skewers
1/4 cup hot water
1/4 cup melted peanut butter
1/4 cup soy sauce
1/4 cup teriyaki bbq sauce (couldn't find this so I mixed some reg. bbq sauce with some teriyaki sauce half and half to equal 1/4 cup)
2 T. honey dijon mustard
1 LB. boneless skinless chicken breasts, cut into thin strips, lengthwise
Put all the ingredients in a large ziplock bag, and add the chicken. Marinate in the fridge for at least 2 hours, but the long the better..Don't do more than 6 hours, cause the chicken won't stay on the skewers!
Thread on skewers, and grill for 4 minutes on each side. Doesn't take long at all, and they are SOOO good!
For the Garlic Parmesan Smashed Potatoes, I used red potatoes scrubbed, and cooked with the skin on them. When they are cooked, drain, smash, add plenty of butter, milk, jarred garlic, and a handful of shredded parmesan cheese and stir! They are equally yummy!!