Okay, so time REALLY got away with me! What's new, right?? I had a free morning yesterday, and got caught up, though! Last week's challenge on the Gothic Arch Challenge Blog was a family theme, and I have so many great vintage family photos, that I couldn't choose just one, so I did three arches!

*The McNeil Kids arch is dedicated to my mom and her siblings. (minus one who was not born yet! LOL) My mom is Diane-the little girl on the left end. I used scraps of paper and ribbon, and a Buzz and Bloom Stamp.
*The 19th Century Brooks Family arch is the first family photo we have, taken on the farm where I grew up over a hundred years AFTER this was taken. My Great-Great Grandfather and Great Great Grandmother along with their children, are in this photo. This is the house I grew up in! I used more scrap paper, a brad, and a POD scroll stamp.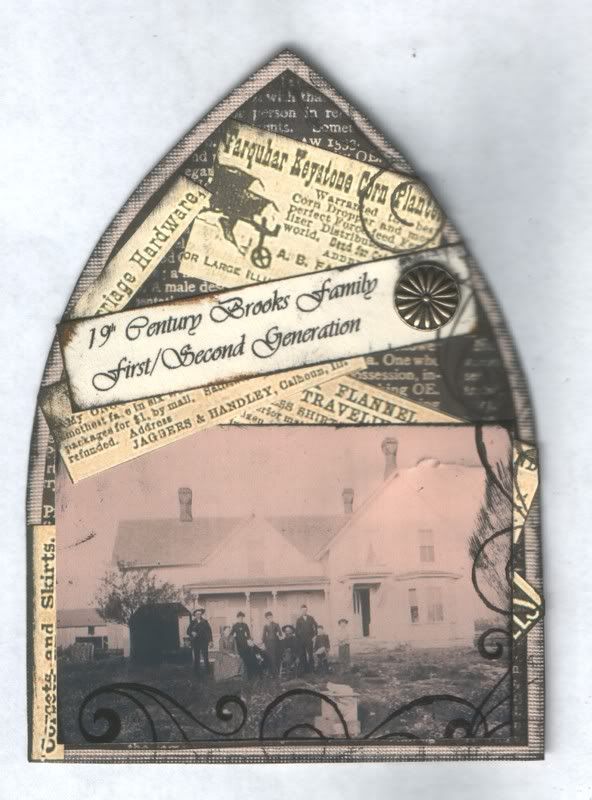 *The 20th Century Brooks Family arch is of my Dad and his siblings/parents. He is the shorter boy, with the black shirt. I love to see all my Aunts as little girls with ringlets! More scrap paper, a printed definition, and some teeny buttons finished off this arch.
This was a really fun one for me, Nancy--I love working with and showing off my family photos!
*For week four of the Gothic Arch Challenge, our theme is gold. Here is my try at it. I decided to make it completely monochromatic-gold cardstock, ink and embossing powder only. Turned out pretty cool! Stamps are Blossoms Abound and Words of Wisdom from SU, and the vine is from POD Ornamentals.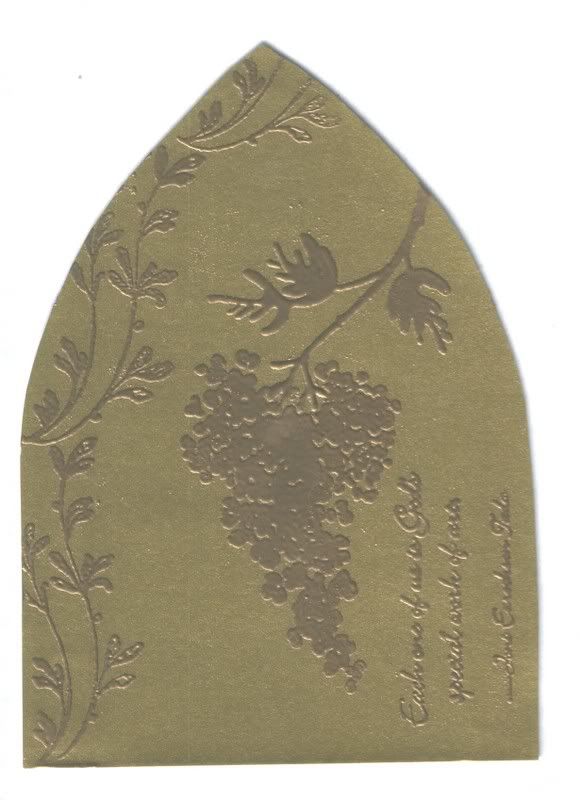 Happy Thursday! Love Keri