I thought I would share with you all, a view through my eyes, at the past month. Things really move along in June--animals everywhere--butterflies, bugs, birds, frogs, turtles--everything is on the move.
The first pic is of a Luna moth, or as Cody calls them, a Lunesta Moth!! It was just gorgeous!!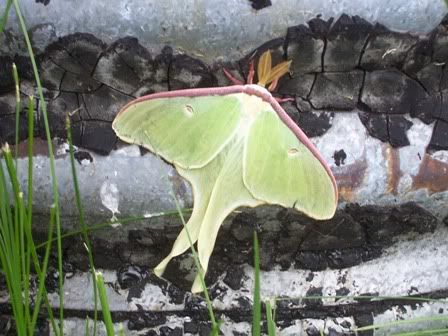 This one is one of our many snapping turtles. This time of year they are traveling and you see them EVERYWHERE you go. You have to be careful not to hit them on the roads, and we found ourselves moving them to safety and out of harm's way this spring! This little guy's shell was about a foot long. Not too big, but pretty old, nonetheless!



June is also a big month for my flowers. The daffodils are dying down, but the iris and peony plants are blooming like crazy in June! I got some really gorgeous iris rhizomes from Brecks/Springhill many years ago, and they are really pretty, unusual colors. I thought I would share a few of those pics with you, also!
The very pale pink:: *my fave!*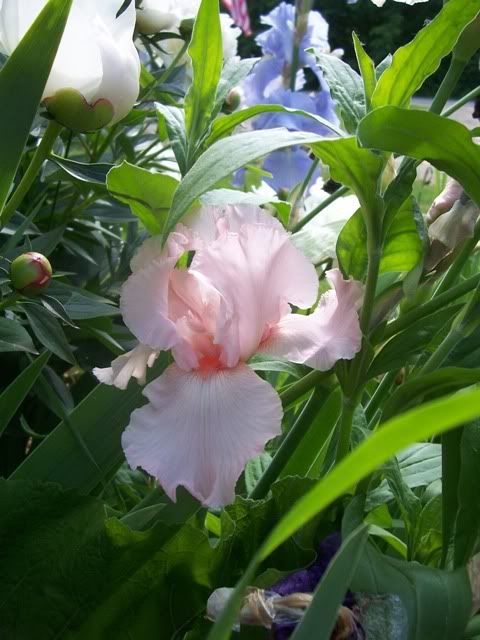 Very unusual apricot tangerine color: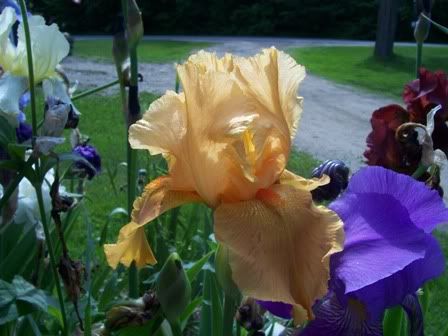 burgundy: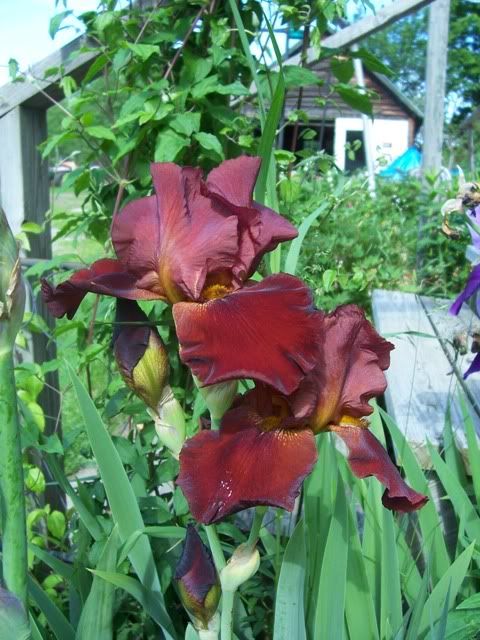 sky blue::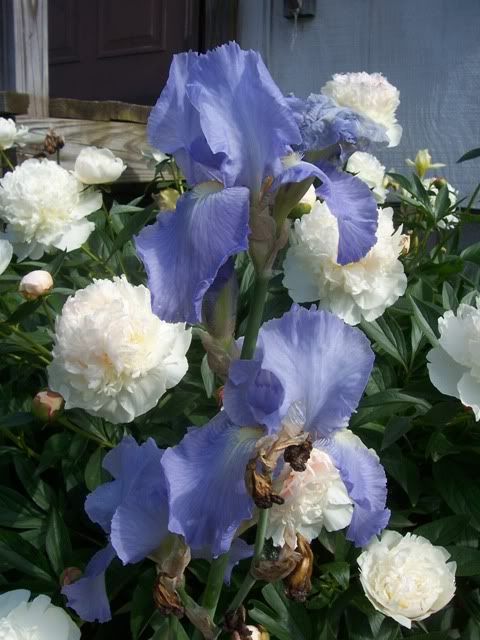 blue and white::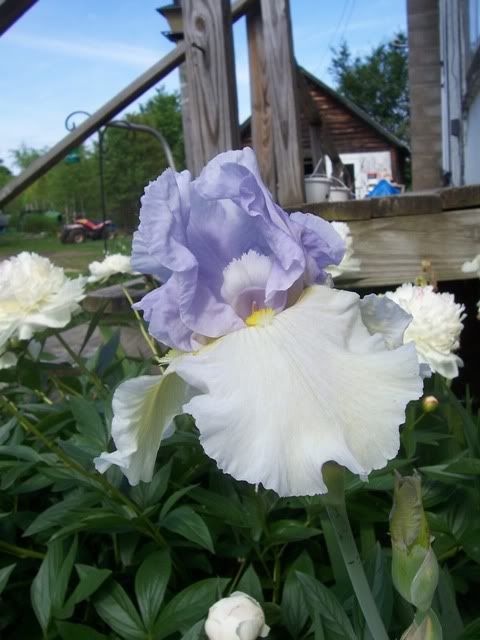 Aren't they just divine?? God's Creations!!
Have a blessed night!
**Keri**