Good Saturday morning!
It has been a heck of a week-and I thought I would catch up and save myself a bit of time by giving you all a pictoral recap!!
This is the final result of an order I have been working on for a couple of weeks:
Baby shower favors-tiny boxes with candies inside...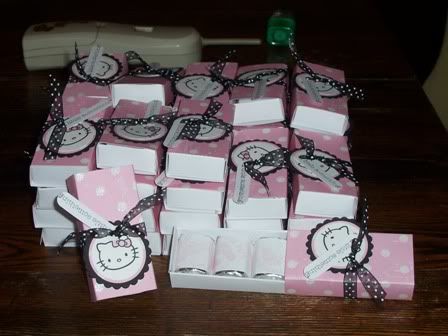 Baby girl shower invitations--all pertinent info is already printed on the inside: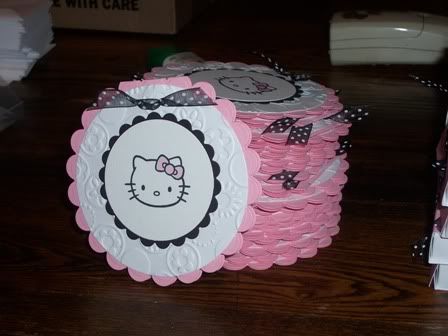 And a matching bedroom sign for the baby's room!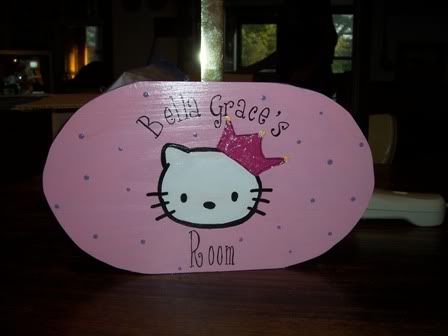 A custom "brain in a book" a friend asked me to make...These things are so great to keep in your bag, so you can right all your lists and to-do's inside and keep them in one spot! I go through at least one a year!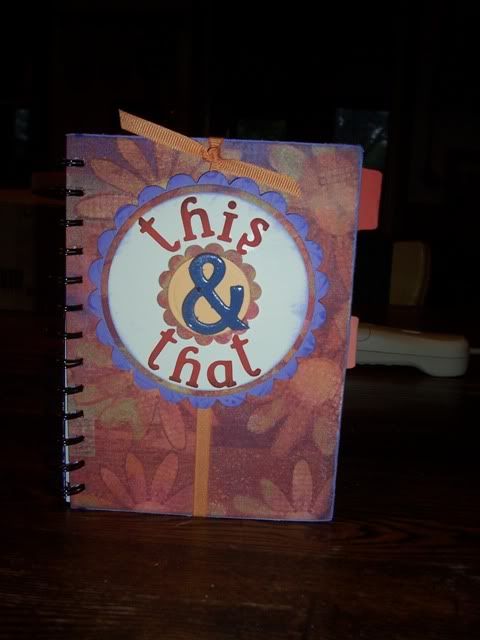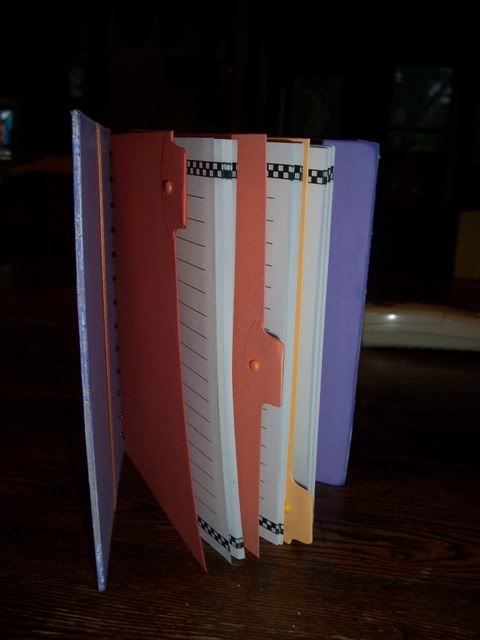 This is a great gift I rec'd from a friend this week. We participated in a Halloween mingle, where we send a halloween crafting supply, and a hand made item, to the person below us on the sign up list...I got this tinnie--an altered tin can..So it is recycled, and repurposed! It will look cute hanging in my farmhouse kitchen this fall! Thanks to Michele for sending me some of her awesome Purple Onion Designs rubber stamps, and some Halloween patterned paper, too!


Code-man also went back to school this week. Freshman at NACS! Hard to believe!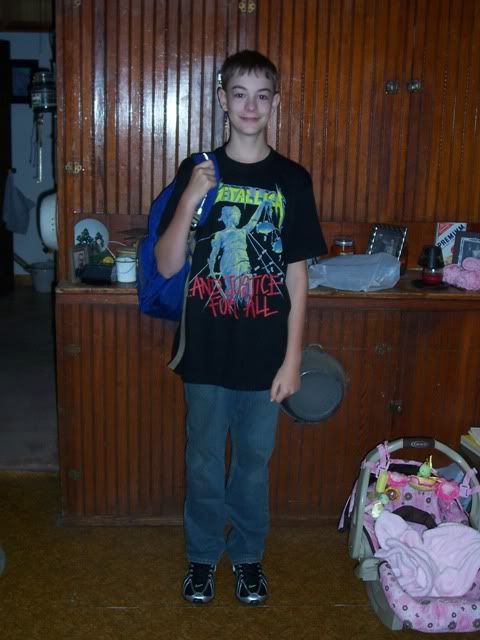 We also said goodbye to a dear friend this week...Our hearts are breaking, but we know she is no longer suffering...Harley would have been 11 in December!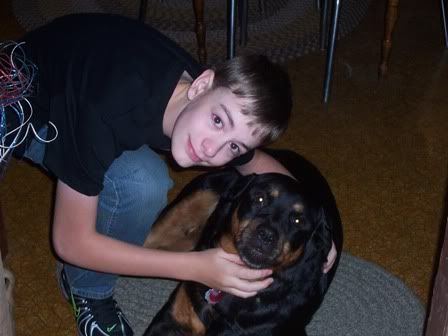 So that is it for now! I can hardly keep up with everything-work, family, and orders that keep rolling in-I will have a new fall slate to share with you very soon!
Have a blessed weekend!
**Keri**