I got such a surprise in the mail today! The Lord gave me a very special friend several years ago-and we are truly two of a kind in most ways! She surprised me with a Christmas gift that has to be the SWEETEST gift ever! You know, one of those presents where you don't know what to expect, and you start choking back the tears, then you realize there isn't any way they are gonna stay choked back?? Yep, I balled my ever lovin' eyes out in the middle of my kitchen floor!
Judy sent me this lovely wall hanging from clear across the state. She lives out in Central NY, and she is also my Stampin' Up! demo. She told me she had loved this photo ever since I posted it back last summer. Unfortunately, shortly after this photo was taken, we lost our old girl. We were and still are heartbroken. The holidays had us feeling a bit lost-Harley loved her presents and wrapping paper! Judy said she was a bit apprehensive about making and sending this gift, but in the end decided she would. Am I ever glad she did! What a heartwarming and special gift...it is something I will cherish forever!! The frame is just as beautiful!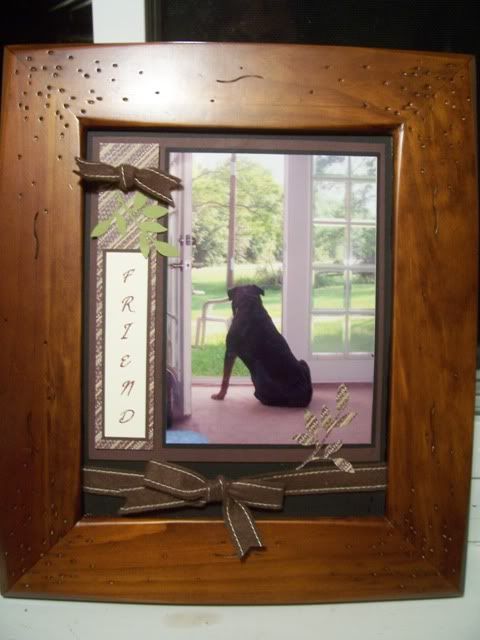 Here is a pic of the card that accompanied my gift--and let me say that I would not want to make more than a few of these!!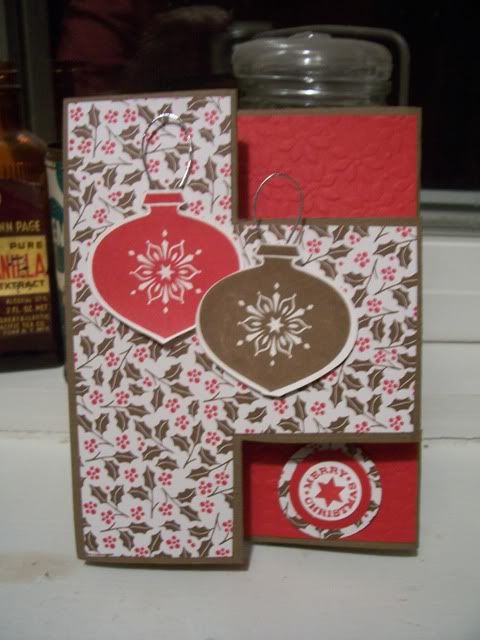 Just beautiful, and so tedious and complicated! WOW!! I love the colors, too!!
So, even though I have already spoken to the creator and expressed my thanks, I thank you again, JUDY, for the wonderful, and thoughtful gift!! They were happy tears!!
Have a great night, and stay warm!
**Keri**