Well, amidst all of the crafting and baking I have been doing, I finally took the time to take a few pictures of our Christmas decorations. This is the big tree in our livingroom. I use green and blue lights, and there is a large array of ornaments on it, from pine cones and homemade dough ornaments, to heirloom glass ornaments and cartoon characters!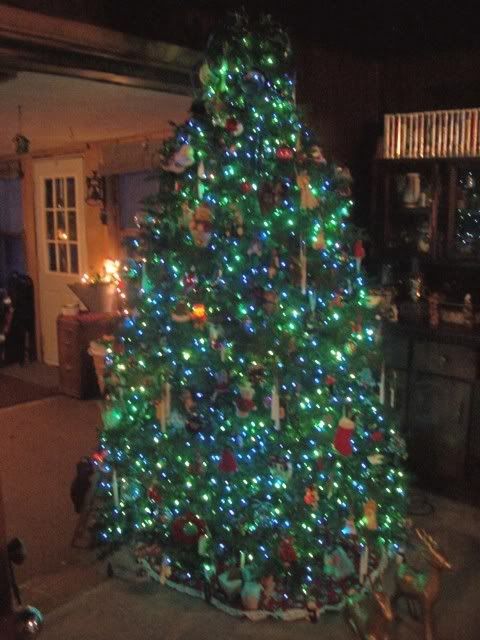 This is my Christmas Village. The pieces come blank, and you have to paint them all yourself! I am at a stand-still, though, cause I am out of room, and I can't do anymore!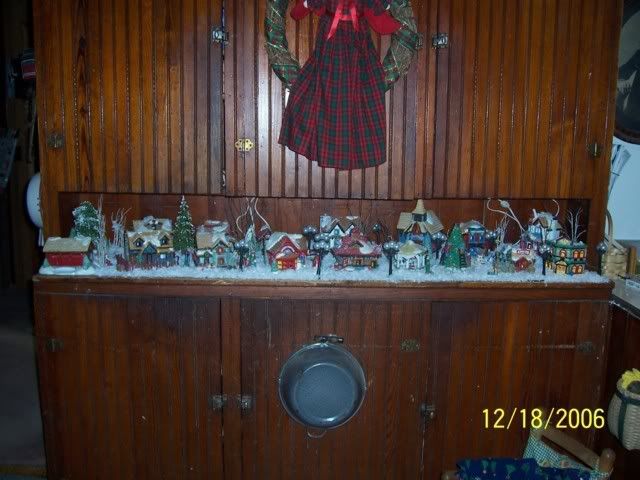 This is the white tree I put in our bedroom. I have always wanted a tree in my room. And always loved the white trees, so I finally got one a couple of years ago. It has blue and white lights on it, and a ribbon, but no ornaments. I put it in the dormer facing the road, so you can see it outside!
This is a smaller tree I put up in the kitchen. We call it the "Grandma Tree" because it has all of our Grandmother's antique glass ornaments on it. I used old fashioned lights, and tinsel, too. We are so fortunate to both have a few of our family's ornaments!