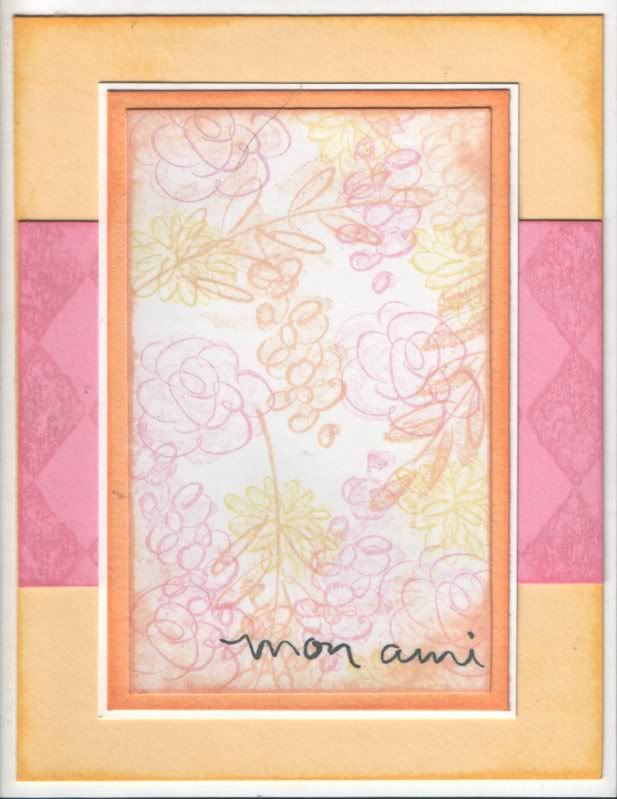 Good Wednesday morning! In honor of spring FINALLY arriving in Upstate NY, I made a floral card. I am having such a good time moving from flower bed to flower bed, discovering perennials peeking out for another year! Many that just got planted or transplanted last year have shown their faces, and I am so comforted to know they survived! My lupines made it, as well as the hollyhocks. My clematis shows growth daily, and my newly transplanted trumpet vine made it through the winter!
Here is what I used for this card:
SU! Print Pattern and Flowers for a Friend
Cardstock and Inks include SU! Pretty in Pink, Apricot Appeal, and Barely Banana.
I also used SU! Whisper White CS and Ancient Page Charcoal Black ink.
I distressed the edges of the cardstock with the matching ink color, and I really like how it turned out. Guess I should get started on Mother's Day cards now, huh? Have a great day!--Keri