Look at this! I finished another scrapbook layout!! Two in a week, miracles happen!
I took this pic of the boys when we took them bowling after Christmas. It was perfect! All smiling, no goofy faces or tongues sticking out, just perfect! The boys have been in school together since Kindergarten, and are quite the threesome. They all have very similar hobbies and have always gotten along very well. They are all very good kids-polite, and always willing to help out.
The paper I used for this layout is from Basic Grey. I loved the colors and had been saving it for something special.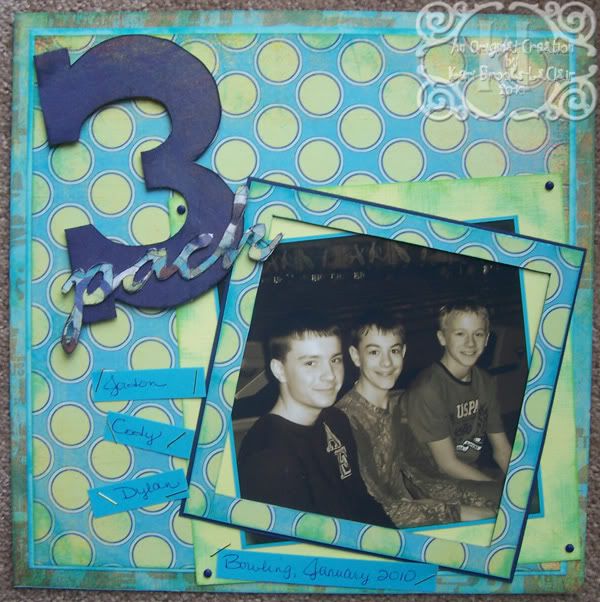 I made the giant "3" and the word "pack" out of chipboard that I had covered with matching paper. I got to try out my new Martha Stewart craft knife on the word "pack"..it worked great!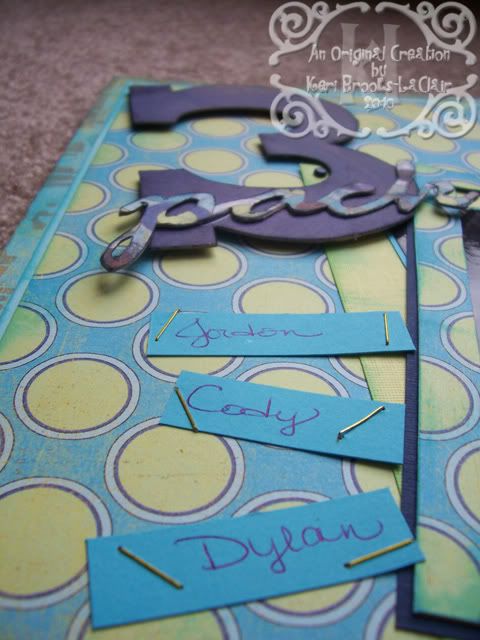 I used an assortment of cardstock on this page-Stampin Up!, Doodlebug Bazzill, and DCWV. Journaling was simple snippits of cardstock labeled, and stapled...Didn't want to dress it up too much, as it is showcasing three boys! So ribbon was out of the question...I did use some tiny blue fasteners on the corners of one of the cardstock layers, and they look cute!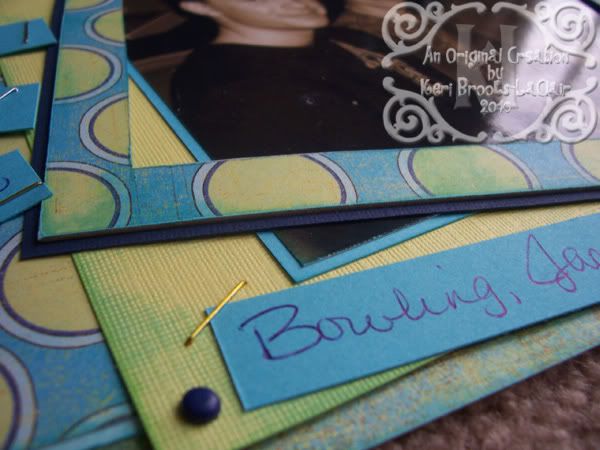 Thanks for stopping by!
**Keri**