Would you believe that I have had this page half posted for about 3 days now? Walked away to deal with something else, and never came back!
This is the last page I have been able to complete. Have some paper and photos pulled for the next one, but it is anyone's guess what THAT will be completed!
Pete took this photo of Judy and I, the day we went ice fishing...we are barely recognizable! It was SO COLD out there that day, I shudder to remember. I thought these cute little snowmen were the perfect background for these two raving beauties in all their glory....
The paper is MME, SU, letters are MME, and Grungeboard..this one was actually alot of peel and stick..not too involved!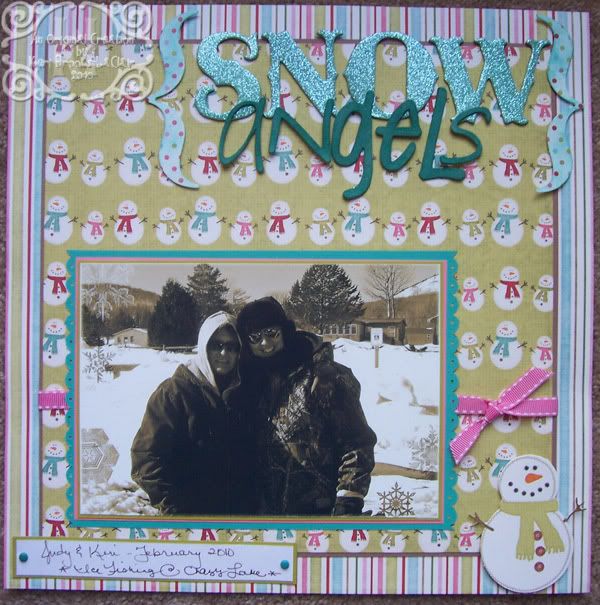 Here is a close up of how some of the elements "pop" off the page...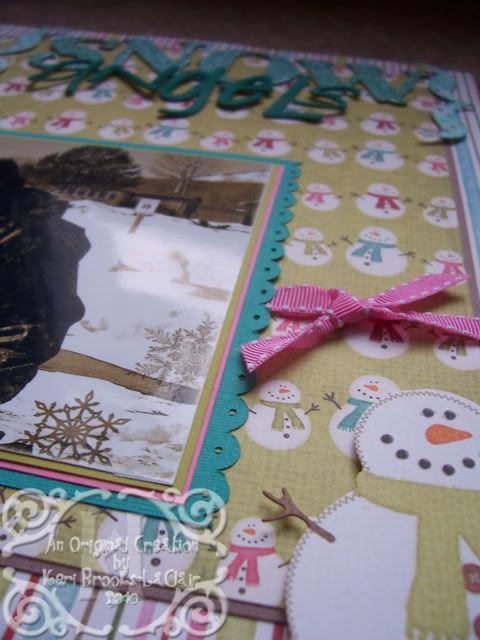 Here is to a fast flying Thursday. So much to do, and never enough hours in the day. Still trying to get these chickens settled, and have a few projects to finish up for gifts...And as always, people in this house like to eat and be clothed!!
Have a great day!
**Keri**