Happy Monday!! Hope everyone had a wonderful weekend! I had this post half done on Friday, and that is where it stayed..half done in draft form. So here we go again! Maybe I will get it done this time!
A dear friend of mine just had a new grand daughter! Grace Morgin was born on March 16th. And this hat was about 2/3 finished! So that put my bee-hind in gear! As usual, I knew exactly what I wanted it to look like, in my head! Luckily, I pulled it off! Take a look at this newborn flapper hat, pure white crocheted, with double layer crocheted flowers as an accent! All hand made by yours truly! Not too bad for teaching myself how to crochet a little over a year ago!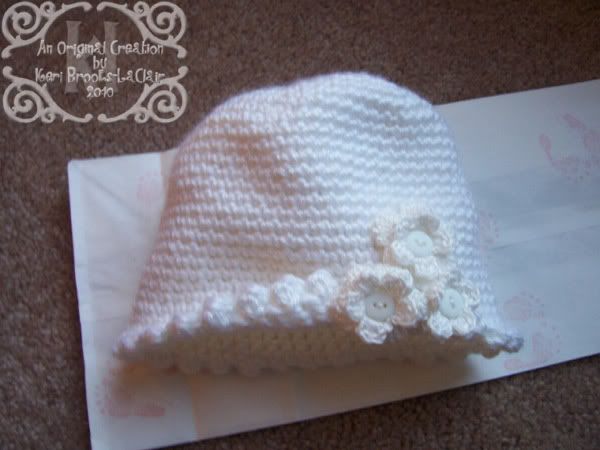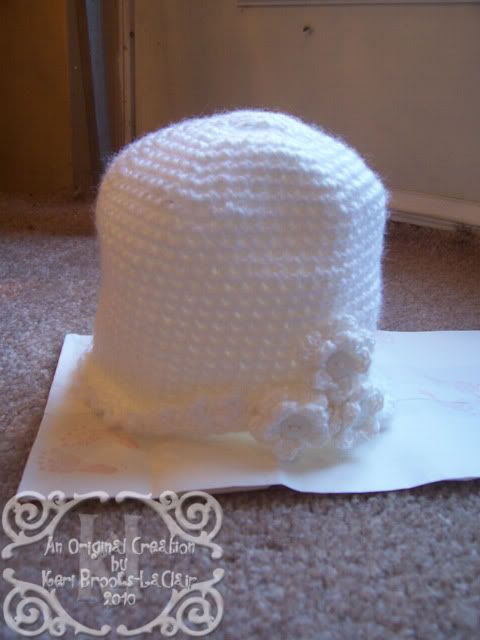 Here is an awesome close-up of the flowers....they are made out of embroidery floss...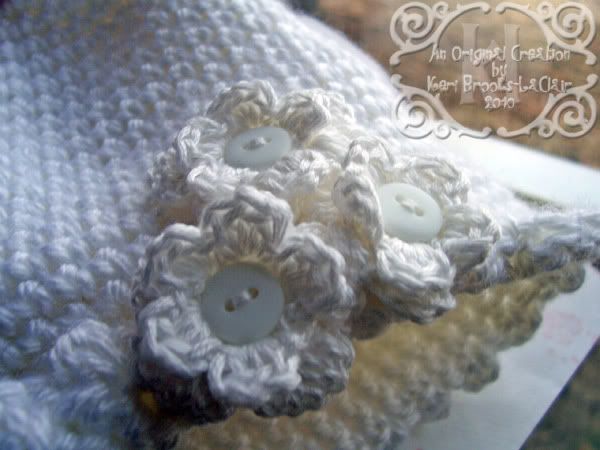 I hope they like it!
Have a great day.
**Keri**