Thought I would put together a post about some recent goodies that have been floating around the LaClair house...like I need ANY treats??
Being a wife and mom, I once again this year made my *own* birthday treats. I opted for cupcakes this year-easier to share with people..less for me to eat! My sweet friend Brenna made cupcakes like this on St. Pats, and I thought they looked SO COOL that I decided to try some of my own for my birthday..they were SO GOOD and everyone loved them! All you do is make a white cake mix, and color the batter with food coloring!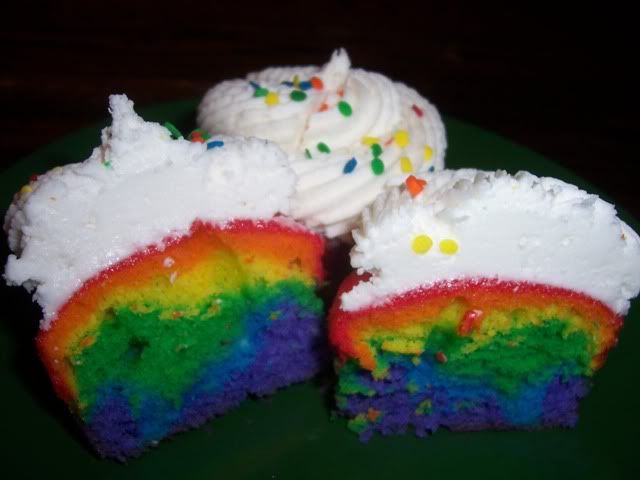 I also got SO MANY treats for my birthday this year...A whole gift bag full of berries..yes, a GIFT BAG full of strawberries, raspberries, blackberries, and blueberries...a platter of chocolate heart shaped brownies, and a fruit pizza. Thanks Jenn! It all was wonderful!
Lisa made me brownie bites..they were so good!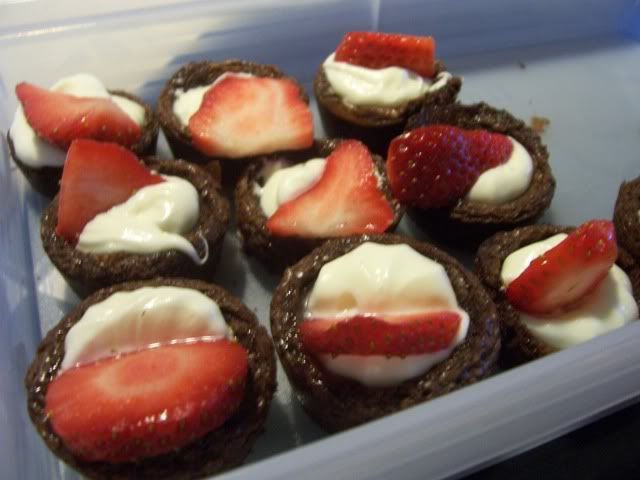 Tiny brownie cups with white filling, and a strawberry slice on each one. They were divine, too! Judy brought me a whole plate full of Puddles of Yum...needless to say, I was not starving that week, and I walked a WHOLE lot to make up for the sweets!

A couple weeks later, for Easter, I made some easter egg cupcakes...obviously, this was my first attempt at frosting grass, and these tinies had been to Mooers and back before I took the pic. They were mini cupcakes, so three of these = one regular one...munch away!!


For Easter dessert at Mom's, she made they cool little pies in canning jars. She did chocolate, strawberry, and blueberry. They were so good! We found the idea for them online, and they say you can make them up and freeze them before baking, then pull them out of the deep freeze and bake! These are a great gift idea!!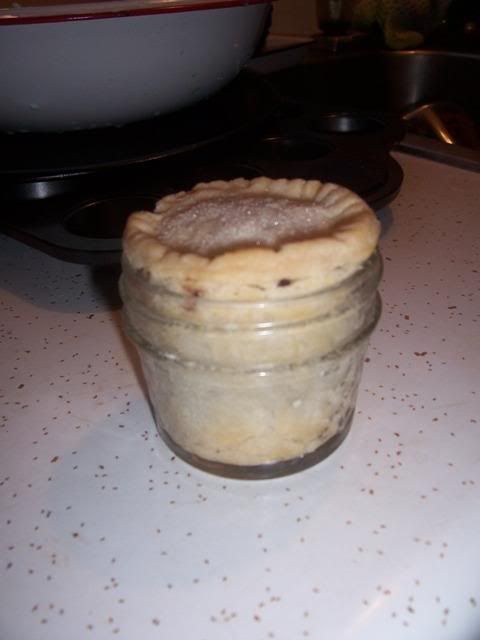 Back to work tomorrow! Where did the weekend go? Furthermore, I had a few days off last week...where did they go? Here's hoping the weather is better this week! I have never taken the phrase April showers so literal until this year!
**Keri**