YOUTH TURKEY HUNTING WEEKEND!
It is AMAZING how fast he popped up and out of bed this morning, at 4 am! At 6:30 on school days I have to coax him out for 10 minutes, but this morning, he was up and at em'!
Our state offers a Youth weekend, the weekend prior to the regular turkey season. Peter and Cody have been working feverishly on a new turkey blind, and target practice. Which shells work the best in the gun, etc. etc.
Well, when Harley barks, you know a gun has gone off. She is my gunshot alert dog. It was so nice and quiet at 6:30 and I had the whole bed to myself, then the bark alarm went off. I could see them a couple hundred yards off, out of the back window of our bedroom and through the brush-and soon after they were walking back towards the house with a bird! Cody took it down with one shot from his .20 gauge. He was one excited boy!
I met them in the yard in my pajamas-it is a gorgeous day already! Photo op was done by 7 am and then they had to go visit all the neighborhood boys and show off Cody's bird.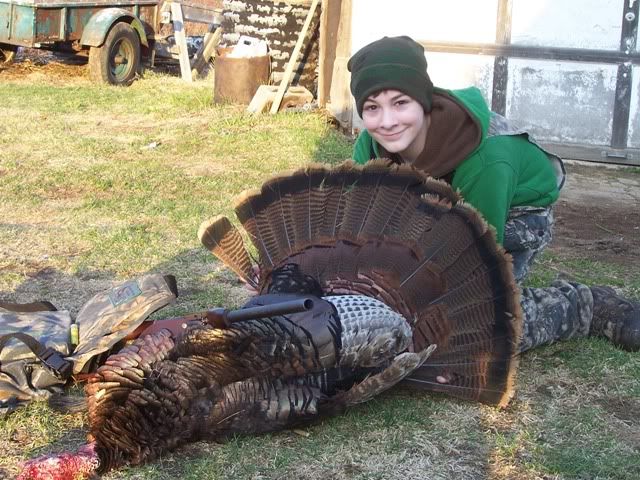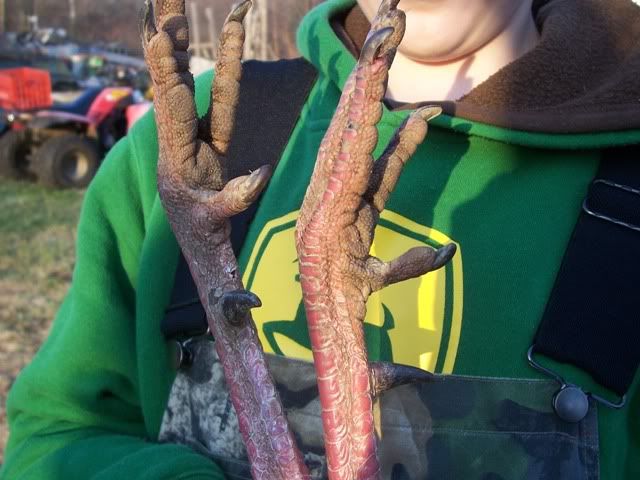 The tom's beard was 8 inches, and the spurs were 1 1/4 inches long. As you can see from the photos I was instructed to take. He weighed 22 pounds. And to top it all off, Cody's best bud Jordon got an identical turkey this morning, too!
Congrats to the mighty hunters!
Have a Blessed Saturday
**Keri**