Here are some of the cards I made for the Cards For Heroes event I hosted recently! I made 6 of each card, kept one as an example, and sent five off for our troops. I really had to hold myself back from adding anything glittery or sparkley, but I did. (Troops cannot have glitter on their cards, cause it is visible through night vision appliances if it brushed off, on their uniforms. )
I also made up card kits for some of the ladies who participated, that were new to card making, or just didn't have enough supplies of their own. I will post some of the card kit cards tomorrow!

For this card, I used some My Mind's Eye patterned paper, a Cuttlebug embossing folder, and SU! Fishy Friends stamp set.


For this card, I used BG patterned paper, a CB embossing folder, and a MAMBI stick kid stamp!
Sentiment is SU! I did some boyish and some girlish ones. I love them!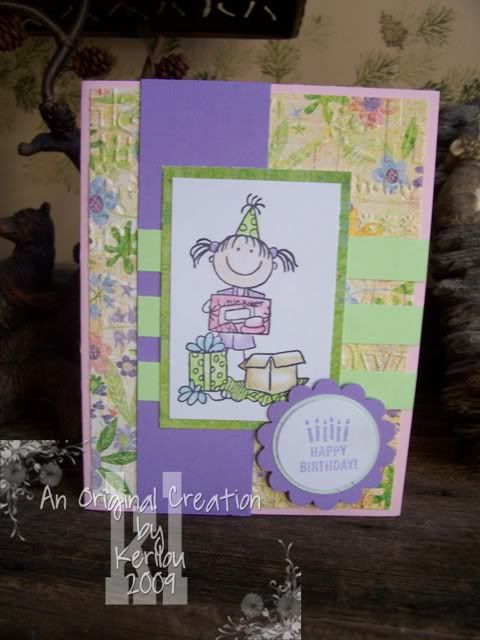 All images were colored in using Primacolor pencils and odorless mineral spirits.

Have a Blessed Day!
**Keri**