Here are a few more of the Cards for Heroes. These three, I created as kits for other participants.
This one uses Birthday Best, from SU! A set I keep going back to!! I used the oval nesties dies and raised it up with some 3-D glue dots.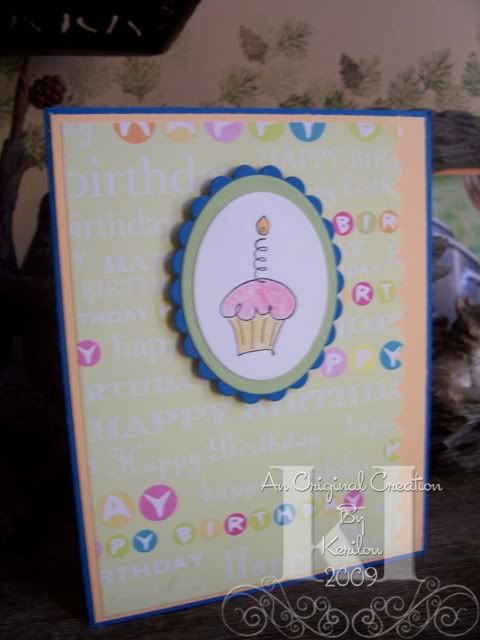 This card uses Reason to Smile, and rectangle nesties.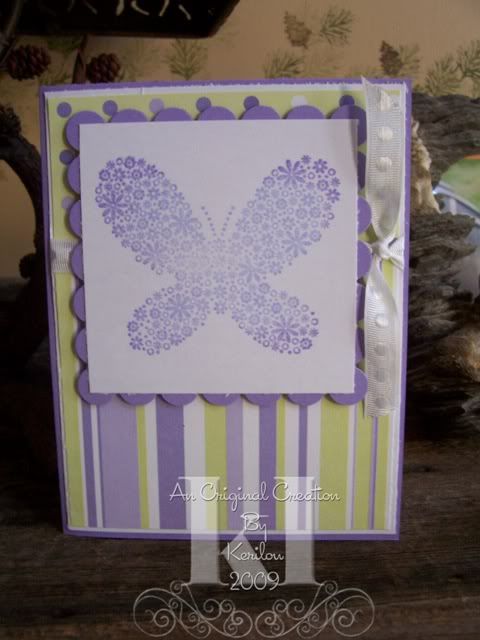 This one uses Cool Cat, and the scalloped rectangle nesties, once again.


All the paper I used was from the multiple stacks I used to purchase. I gave a lot of it away, but still had some, and decided to use it up! I love how they came out! Simple, easy for beginners, but really nice.

Today is the first day of Turkey Season. For adults, anyway! Cody got a head start last Saturday by taking advantage of youth weekend. So Peter is out in the brush somewhere, soaking up the rain...
I did find out two days ago, that we will be losing our health insurance next month. Which is what I have been dreading!! So, if anyone knows any rich benefactors who love to fund kid's oral health--send them my way!! All kidding aside-if anyone knows any places that I can go that offer assistance or funding for such things, please let me know! We make too much for any public assistance and Child Health Plus is not an option, cause we are insured SOME of the time and they don't cover orthodontics, anyway. I really feel like we are stuck between a rock and a hard place, here. If it wasnt' absolutely necessary that we get moving on this, I would just put it off, but his teeth need to be exposed, and the braces need to be put on. Please keep us in your prayers!
Have a Blessed Friday!
**Keri**