Good morning everyone!! I have not been here for a WEEK! I am so sorry..I have had several painting jobs that I have been working on, as well as a mini demo project upstairs that I have been helping Peter with, on top of regular household responsibilities, and OH YEAH, my DAYCARE KIDS!!
We decided over the winter that we were going to cut a hole in the wall, between Cody's room and the spare bedroom (aka junk catcher) so no only did everything need to be moved out, a HUGE mess had to be cleaned up afterwards! We started a week ago today, and the project is done! I still have a mess of junk to sort out, and think I see a garage sale in our future!
I also got hit with a bad allergy attack that has been dragging me down, but I will keep on going!!
Peter and Cody took a break and went fishing on Friday night, and had some success!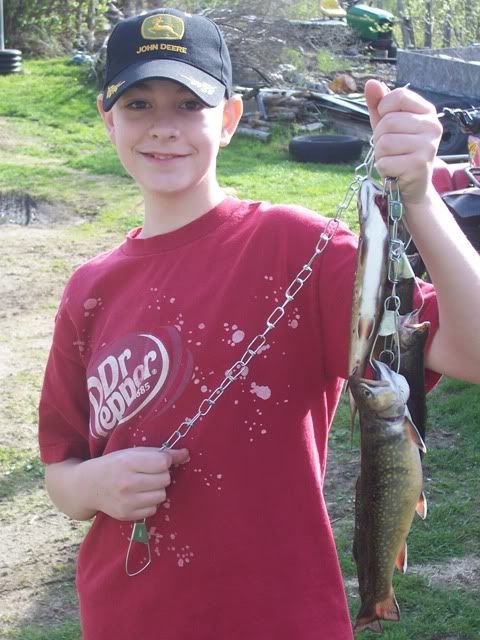 This was their third trip this season...Of course, leave it to Cody to be silly!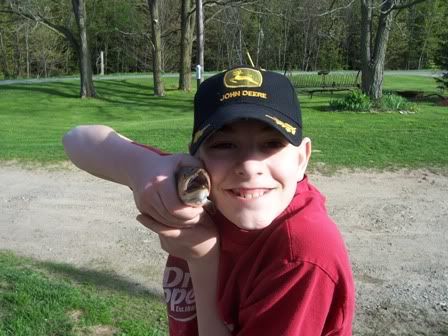 Have a Blessed Monday!
**Keri**