I was recently contacted by an acquaintance to do some baby shower favors and invite for her sister's shower...The theme is Hello Kitty--and the baby is a girl-so these are the options I came up with for her to choose from. These are the favors...I will post the invite options next time...
First up is the 4 pack of peppermint patty sandwiches...they are individually wrapped peppermint patties in between scalloped circle Hello Kitty cut outs..placed in a cello bag, with a decoratively embellished topper!


Next up is something similar...Baby feet labels chocolate nuggets in a cello bag, with a topper embellished with Hello Kitty!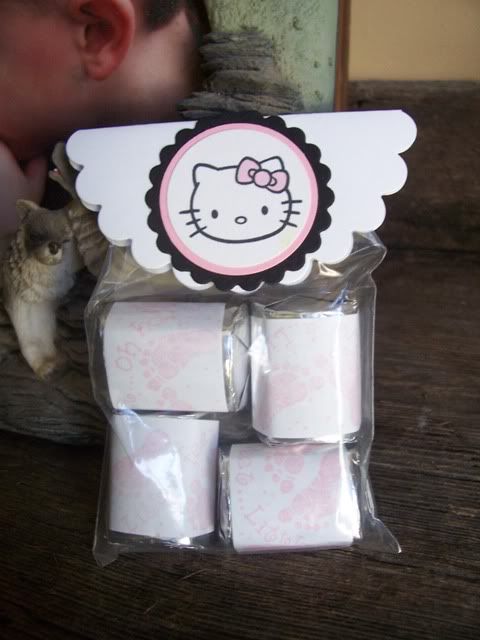 This option is one I did for Halloween a couple of years ago...really easy, and well loved...The chocolate bar sleeve...can be done for ANY occasion! The chocolate bar even has a pull tab!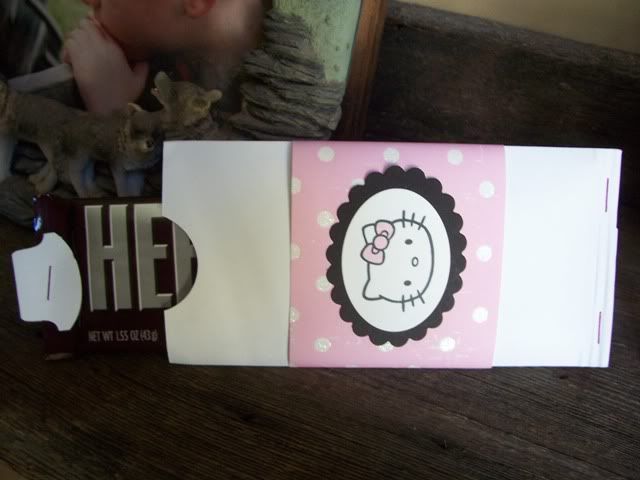 This cute little tin can be embellished with writing, or in this case, graphic, and filled with those great custom colored M&M's!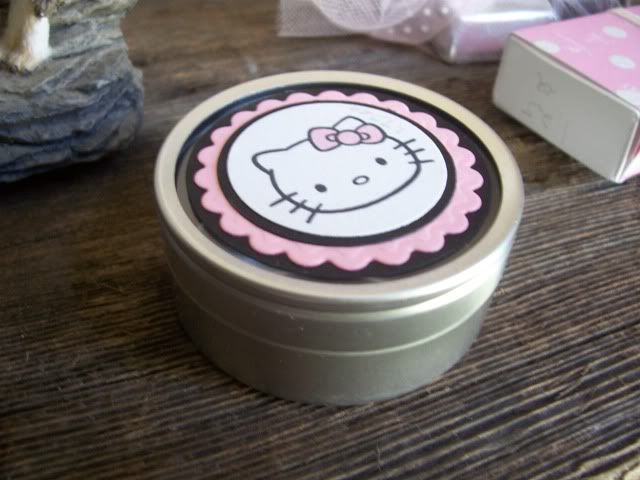 This is the final one, and the one that was chosen for the shower..it is kind of like a sliding matchbox. It holds three baby feet labeled chocolate nuggets, and is embellished with the Hello Kitty tag...The only change we made was instead of the twine, she liked the black sheer ribbon with the white polka dots...Very cute!
So, you know what I will be doing for the next week or so!!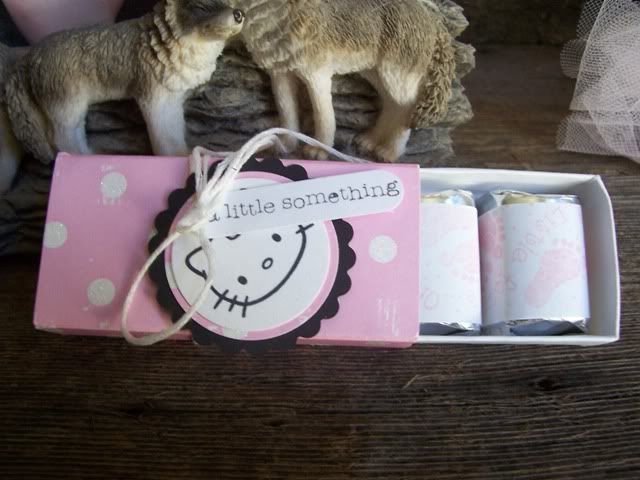 Thanks for stopping by and seeing what i have been up to--not as interesting as the farm animals, I KNOW!
Have a great night!
**keri**