These pics would warm any gal's heart-My father, and my son-checking out the "herd". Cody even called Daddy the other night, wondering if there was something he could do to get Humprey to stop is 24/7 hollering...It was so cute, and I think Pa was pretty tickled, too!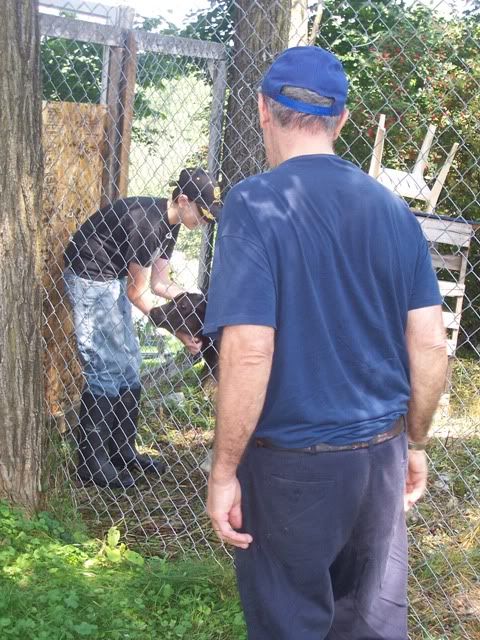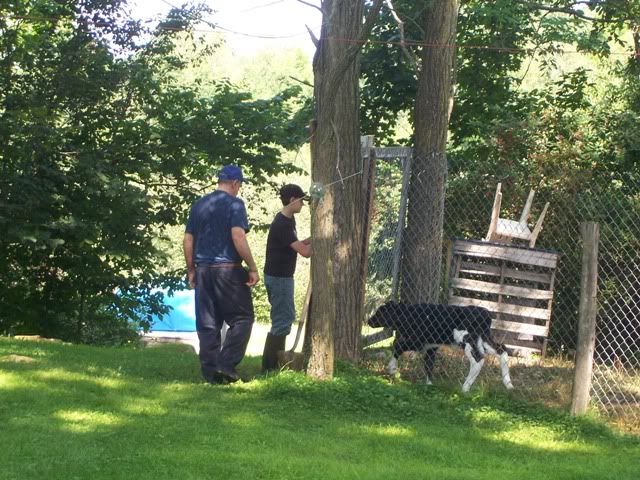 Cody's birdhouse finally has a resident! Timmy Smith made this birdhouse for Cody several years ago, and it has been empty the whole time! It hangs on the post of Cody's treehouse, and something caught my eye the other day. I thought it was a paper wasp nest slowly forming, but it was in fact, a tree frog! He hung out all afternoon in the little entrance hole! He was pretty big, too! He didn't seem to happy to have the paparazzi capturing his every move!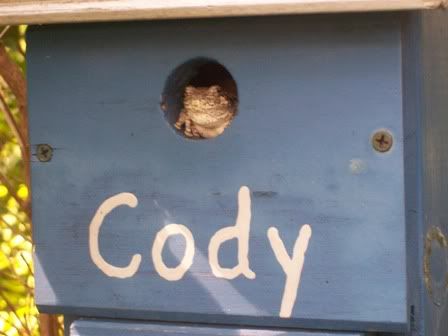 Here's a shot of one of the last cards to come out of the crazy place in my brain. I made up a bunch of cards at camp, and sent them to a bunch of my online buddies. The stamps I used are from Michele's Purple Onion Designs newest collection. I also made some with ice cream cones, but neglected to photograph them before I mailed them. So just make up a really cute and colorful ice cream cone card in your mind..Thanks! Most supplies are Stampin' Up! and the stamps are Purple Onion Designs!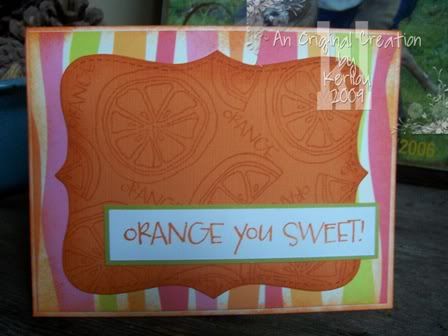 Have a great afternoon!
**Keri**