Here is my latest creation..It had been sitting around half done since last week- I finished it last night-my new printer came in handy!
The title is a line from a song--I *very often* use lines from songs, or even song titles, in my scrapbook layouts..when I heard this line from a song- I knew it described Pete and Cody perfectly...as well as this photo!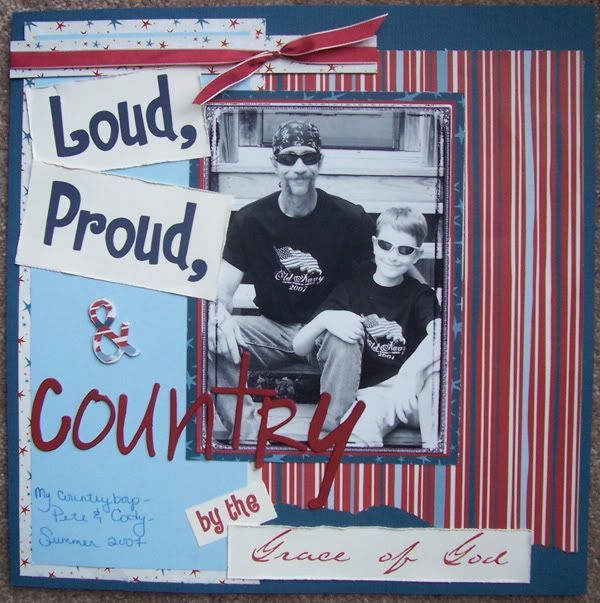 Unsure of the brand of paper-I know it came from Michael's. The chipboard "&" is SU! and the red letters are Grungeboard. Ribbon is SU!
Thanks for stopping in!
**Keri**