Hello and Happy Monday!! I am so glad to be back to my normal (although chaotic) schedule! I do not do well on my own, with nothing to do. I function best on a schedule. Lord knows I have that with babies in the house!
I did manage to get another scrapbook page done yesterday amongst the bill paying and catching up on chores around the house. This will probably be the last Christmas/Snow related layout for a while, as I am so sick of winter right now!!
Most of the goodies in this layout are from Stampin Up. I think the green chipboard letters are from Walmart. Most of my supplies are quite a few years old, as I was a crazy buyer but not a crazy crafter for some time. Now I have quit buying for the most part, and want to start actually USING those supplies!?
This was a photo from last winter, one of the ones that didn't make the Christmas card cut for last year's card. It was really cute, though-and the black and white went well with this retired DSP Wintergreen from Stampin Up. The chipboard ring is covered with patternened paper, and lifted off the page a bit, with 3-d foam dots.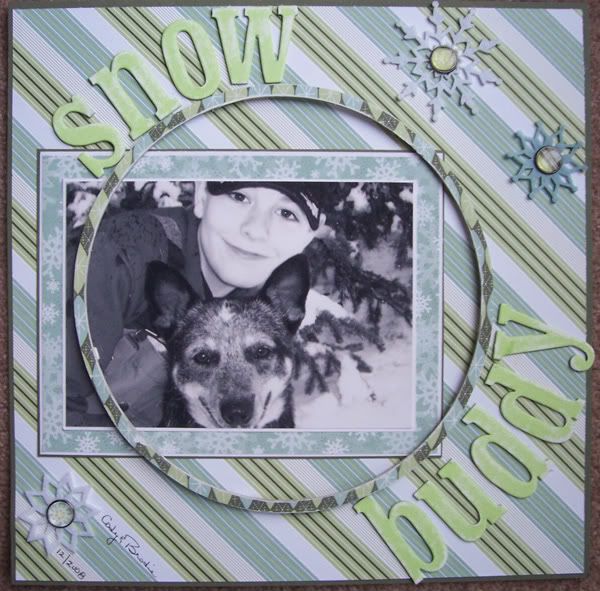 We are in the process today of getting *someone* to realize he doesn't have to be held while he sleeps...not a fun deal, but necessary in my case, with more than one baby.
Have a great day, and thanks for stopping by!
**Keri**