Good morning...I am sure many of you have already read or heard the news, that Omi has gone to be with the Lord!! It is a sad time for all of us, but a time to rejoice and celebrate Grandma's life, and the fact that she is now in Heaven with our Lord and her loved ones who went on before her!! She passed away on Tuesday afternoon, and it has been my task to sort, scan, and burn photos for a DVD presentation at the services. I thought I would share a few of my favorites with you all.
In this first one, Grandma is the little girl. It is the youngest photo of her that I could find. It seems funny to see her as a little girl!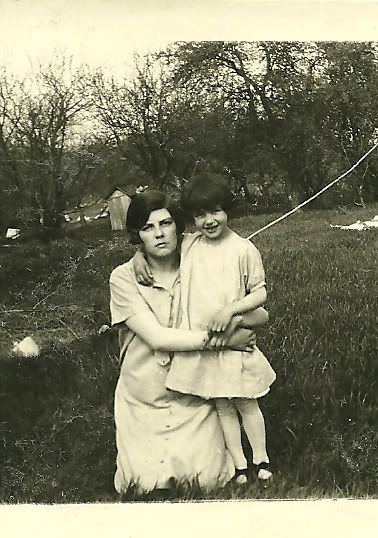 In this next photo, Grandma is standing on a porch with a dog. The back of the photo says that she is 16, and the dog's name is Rollie!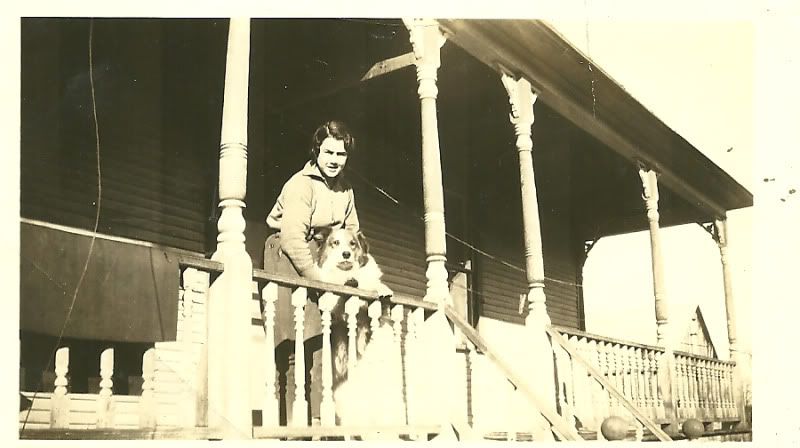 Here is Naomi with her snowshoes...She looks pretty cute with that sassy hat!!
Here is Papa and Grandma. No name of this dog on the photo, but I believe this one is early on, also. Aren't they adorable??
I just want to take this time to thank everyone for their thoughts, prayers, and condolences. They are all appreciated so very much. Please continue to pray for my family over these next few days!
**Keri**