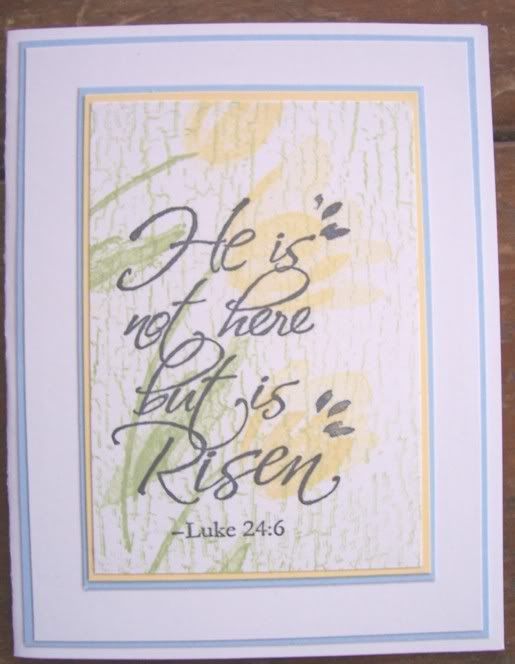 I hope everyone has a happy and Blessed Easter, and always remember the real meaning of the day!

SU! Bashful Blue and Barely Banana CS, GP White CS, SU! Bashful Blue, Barely Banana and Certainly Celery Ink, Ancient Page Black Ink.
SU! Weathered Background, Terrific Tulips, and Glorious Gift Stamp Sets.