Well, the wedding went off without a hitch on Friday night! Peter's sister got married, and the whole night was beautiful. I only managed to get a few pictures, but they are good ones, so I thought I would share them all.
Here is Peter and Shannon at the wedding. Hard to tell that they are siblings, huh?? She made a beautiful bride, and Peter was a proud big brother!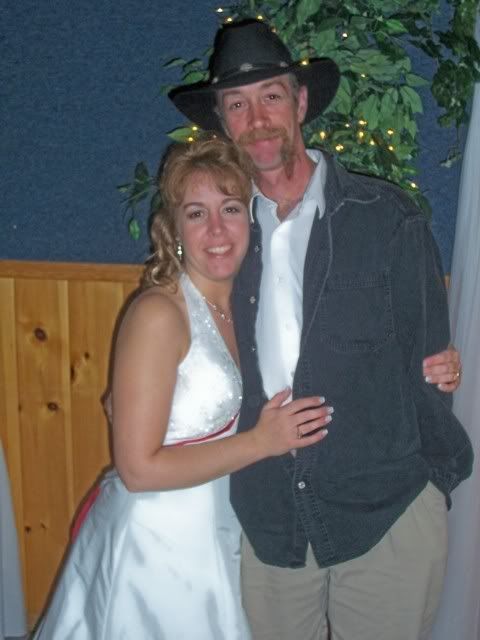 Here is the back of Shannon's dress..I loved the red accents. I was really a great touch. The lacing up the back was so pretty!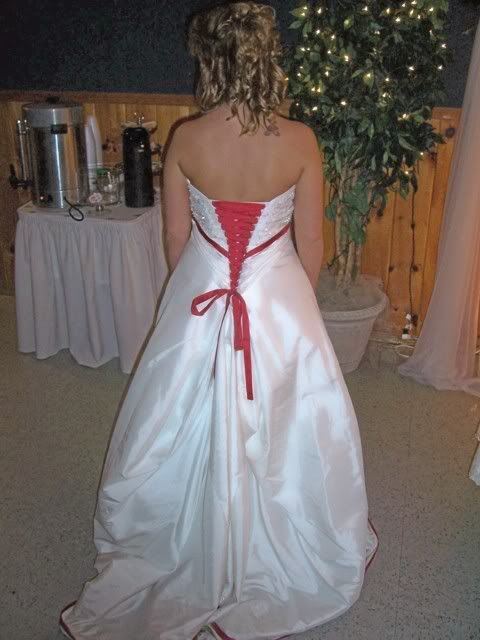 Here is the cake topper. Shannon's new hubby, Ray is the fire chief. We got the cake topper of EBay from a cake decorator's supply. So cute!!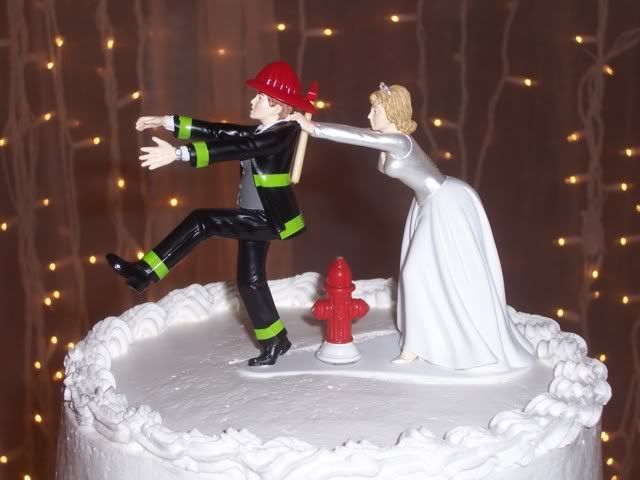 Here is Peter with our niece, Shannon's daughter and maid of honor, Alyssa. She is Peter's God-daughter. She has grown up so fast! When Peter and I got married, she was a toddler! She has grown up into a beautiful young woman!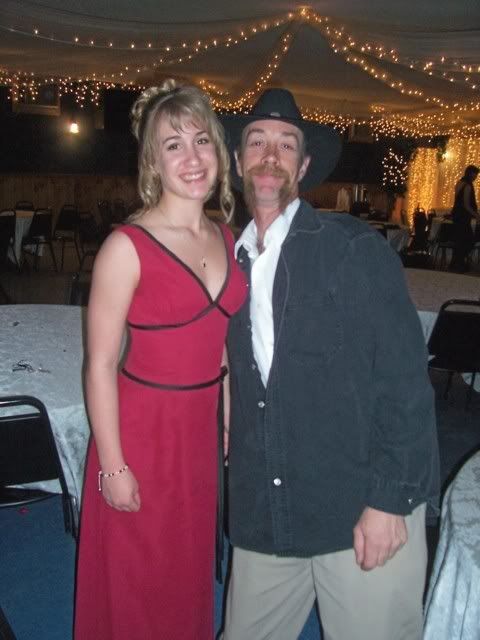 This is what I made them for a Wedding gift. A home made gift was requested, and I knew this would do the trick. My new brother in law is a Case mechanic, and this was a hard pill to swallow coming from a John Deere lover! I put my feelings aside for the sake of the wedding, and painted this tractor red. It turned out great, and they called this morning on the way to their honeymoon to tell me how much they loved it! Congrats to Ray and Shannon!